Broken tiles will look like worthless gold. That is the meaning of the Javanese proverb "wingko katon kencana". This proverb can be used to describe someone who is intoxicated. Many things that are based on love will feel more beautiful, better, and more comfortable. The distance that is actually very far will feel closer, the weight will feel lighter, and difficult will feel easier. Apparently it is true that all work will feel more comfortable if it is based on love.
The world we live in is developing dynamically and no human being is able to control its speed. This development is now entering an era when the world seems to be immersed in capitalism. Many individuals and groups are distorted by this development and believe that humans can find their identity through work. Unfortunately, in the further development of capitalism, the variety of jobs actually alienates people and feels marginalized. Activities or jobs that have a foundation of love and affection often only result in minimal (financial) appreciation because they are deemed inconsistent with the social construction that has been formed. These statements often take the mind, time, energy, and emotions of the perpetrators. So, what motivates them to do their job with persistence and perseverance?
Through personal love that grows together with personal experiences and memories, small movements grow. Gradually the movement becomes a spirit that continues to live and support the person. From these personal experiences and memories, we can meet bigger problems that will continue to grow from the love that is already embedded. For example, a group of people who enjoy music or dance will choose to work in the performing arts field. Moreover, there are many types of household work, such as a family member who is responsible for a sick family member, or a mother who is responsible for her child; or vice versa, a child who is responsible for his parents. If you look deeper, there are also many individuals who are willing to put their energy, thought, time, cost, and feelings into finding their identity in the midst of the layers of personal conflict they experience. These work practices are often carried out by individuals or groups who are far from trying to meet the framework of capitalism.
If the capitalist age has failed to appreciate these occupations, how can we interpret this work further?
The existence of the Perspektif Program in Festival Film Dokumenter 2021 tries to describe the persistence and resilience of a person or group of people in carrying out work practices that may depart from a personal foundation which we can then read to understand larger structural issues.
Through My Father, Dr. G (Hidayah Hisham, 2020) we can see the layers between a child's struggle to support his father, and a father who practices medicinal cannabis plants and has been sentenced to death by the applicable law in Malaysia. His son continues to try to negotiate for his father to be released from the sentence.
The Traditional Brazilian Family KATU (Rodrigo Sena, 2020) tells how identity in indigenous communities is confirmed through photo documentation as memory artifacts. Twelve youths were interviewed by the newspaper and talked about the struggle to recognize their community's true roots. Eight years later, the team returns to Catu in search of these protagonists, now adults, to learn about their personal trajectories and to approach the daily lives and worldviews of their inhabitants.
The Voice Remains (2021, Laura Pérez Gómez) tells a story about the work of reconciliation in the domestic sphere. A Mandolin in Exile (2020, Rafiqul Anowar) presents forms of work outside the economic framework to survive and strengthen the collective spirit through musical presentations.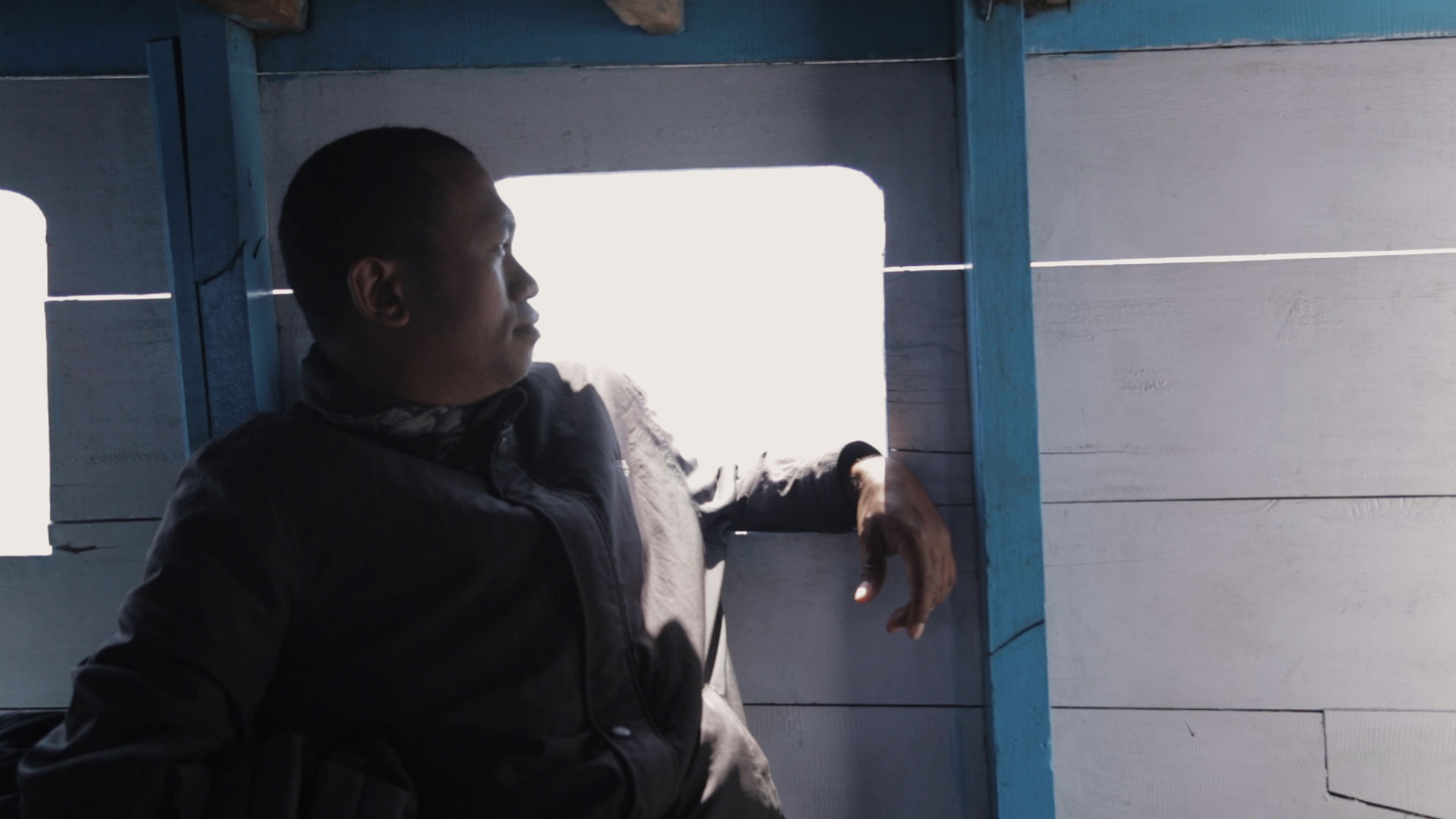 Between Fire and Water (2020, Viviana Gomez) presents the issue of personal identity that must be negotiated within an indigenous community. Dan Ketika Tunas Itu Tumbuh (2020, Kurnia Yudha) presents how the events of 'disappearance' of cultural symbols that occurred in the past become memories as well as new enthusiasm to strengthen their identity through communal activities or activities in the form of festivals.
The six films in this program represent the objectives of the Perspektif Program, namely raising the issue of persistence and resilience. The programmers, Alwan Brilian and Irfan Darajat, believe that until this moment, apart from the emotional and energy issues that are always sacrificed and risked, there are still forms of work that are believed by both individuals and the community as an effort to defend something they love, although far from the framework of capitalism.