Aditya is programmer of Festival Film Dokumenter (FFD) since 2016. This year, he is a programmer for three programs: "Spektrum", The Feelings of Reality ", and" Le Mois du Documentaire ". Outside of FFD, Aditya is conducting research in the field of Human-Centered Design with Labtek Indie, Bandung.
The following are Aditya's recommended films that you can watch at the 2018 Documentary Film Festival (FFD):
DAHAN YANG RAPUH, BUNGA YANG TUMBUH
Alessandra Langit | 16 min | Indonesia | 2018 | 15+
12 Desember 2018 | Auditorium IFI-LIP | 13.00 WIB
In documentaries so far, transgender are often positioned as political subjects. They are always in between defending their rights, or strive to even live each day. This film provides another alternative by presenting transgender as human being in general; socialize with neighbors, take part in social activities, and so on.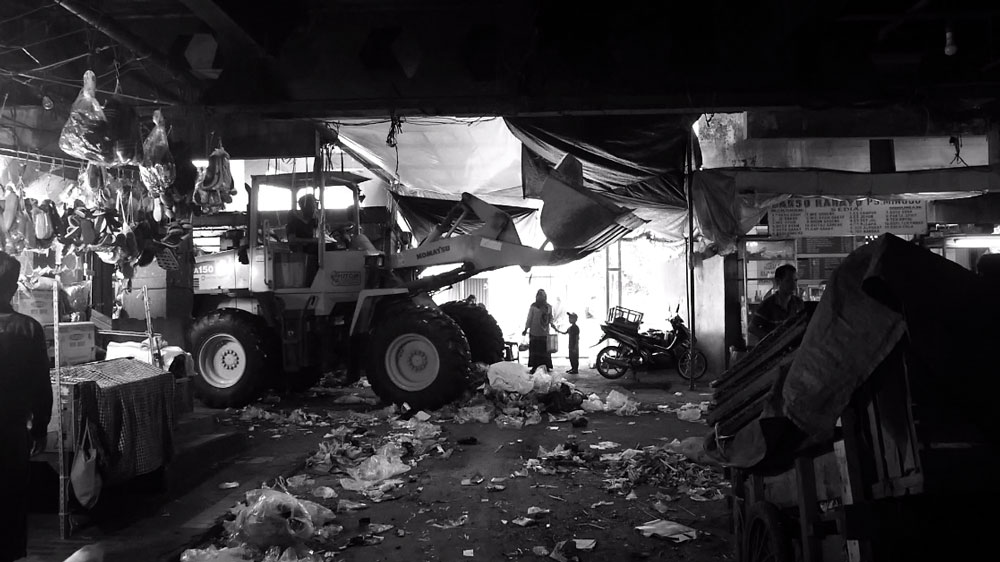 Manshur Zikri | 26 min | Indonesia | 2018 | PG | Q&A
11 Desember 2018 | Societet Militair TBY | 13.00 WIB
One of the few Indonesian documentaries that does not elevate human as its main subject. Here, filmmakers are also interested in playing with heavy equipment activities on the market. Explorative ways of storytelling are also available through experiments in exploring the market through non-human elements; like cats, architectures, and so on.
Jean-Stephane Bron | 110 min | Prancis | 2017 | PG
11 Desember 2018 | Amphitheatre TBY | 19.00 WIB
Jean-Stephane Bron invites the audience to see one of the most famous art institutions in the world as a collective that works together and interrelated. The film also displays human expressions in the field of performing art; like the leading soprano who – in fact – can't help but also feels nervous and scared before going on stage.