1.00 p.m.
PROGRAM "DOCTALK: SEA MOVIE" | AUDITORIUM IFI-LIP
In this slot, we present three films in Doc Talk program: SEA Movie. From the portrait of development inequality in the story of Budi and the dozen kilometers he has to go through to get to his school at 15,7 KM (2018), the story of transgender groups facing discrimination and repression they experienced in Dahan yang Rapuh, Bunga yang Tumbuh  (2018). And then, Kertas Merah (2018) which records how tradition is faced with personal problems, in this case sexuality.
1.30 p.m.
LAKARDOWO MENCARI KEADILAN (2018) | SOCIETET TBY
In one of the films in Lanskap program, Linda Nursanti records the struggling life of Sutamah, Nurasim, Suhan, Heru, Prigi and other Lakardowo communities when their living space is threatened by the presence of PT. Putra Restu Ibu Abadi (PT. PRIA) who carries out illegal B3 landfill activities.
3.00 p.m.
GOODBYE MY LOVE NORTH KOREA (2017) | SOCIETET TBY
Record the tragic stories of those who are expelled from their own homeland. Goodbye My Love North Korea follows eight North Korean men who went to Moscow in 1952, and sought political protection in 1958 after rejecting Kim Il-sung. Presenting the question of what homeland is when in the end nationalism is always a monopoly of a particular political regime, a phenomenon that does not only occur in North Korea, but also in other parts of the world. This film is one of the films in Human, Frame by Frame.
3.20 p.m.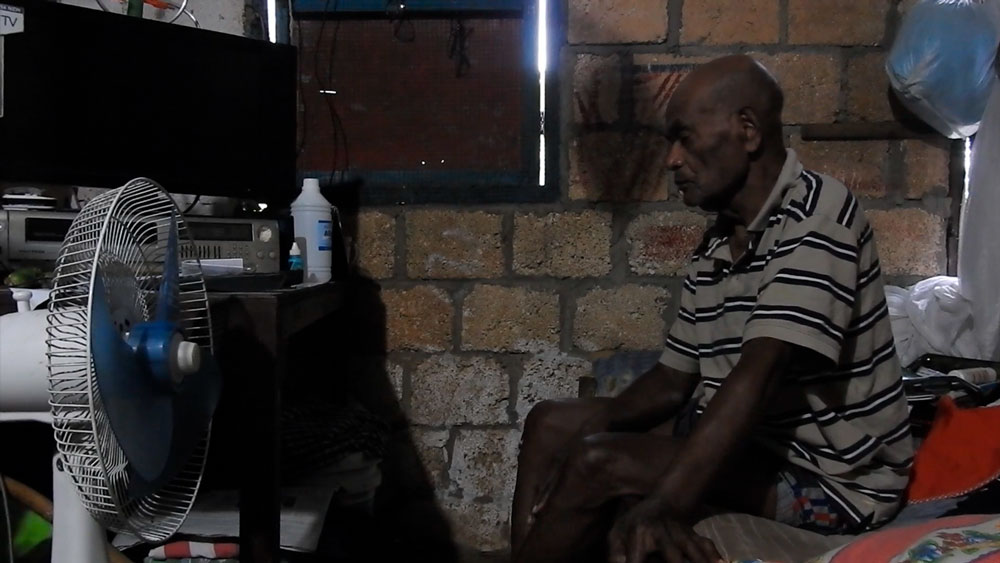 PROGRAM "DOC TALK: FESTIVAL FILM PAPUA" |  DISKUSI | AUDITORIUM IFI-LIP
This slot will be filled with the screening of 4 films from the Doc Talk: Festival Film Papua. From RPP (Resep Pendidikan Papua) (2018) which records the story of Tri Ari Santi, a teacher and her efforts to implement contextual education at his school, SDI Saminage. She and her students records their learning process through their cellphones. Dipenjara (2018) which records the issue of human rights in West Papua through the story of Yanto Arwekeon, one of the many activists in Papua who always receives discrimination in form of arrest, intimidation, and imprisonment by security forces in Papua. Another portrait of how infrastructure development only accelerates nature destruction, through stories told from the perspective of lumberjacks in Lorentz National Park in Generasi Kayu Lapuk (2018). Up to Tete Manam (2018) that presents the story of Tete (Grandfather) Manam who returns to Jayapura, where he worked in 1958 at a Dutch-owned construction company, after his decision to leave Jayapura after PEPERA 1969. The slot will also be filled with a discussion program with Ottow Wanma , coordinator of Papuan Voices in Tambrauw West Papua and Imanuel Hindom, member of Papuan Voices of the Keerom Region.
7.00 p.m.
AWARDING AND CLOSING NIGHT FFD 2018 | SOCIETET MILITAIR TBY
This agenda serves as the closing of Festival Film Dokumenter (FFD) 2018 held on December 5 to 12 2018. All winners of the FFD 2018 Documentary Competition will be announced on this agenda.