1.00 p.m.
"LANSKAP" PROGRAM | Q & A | SOCIETET MILITAIR, TBY
"Lanskap" offered an effort to view and talk about Indonesia through the discourse that regularly present within the topic through the media documentary film. Four "Lanskap" films will be screened at 1 p.m. to 2.40 p.m. at Societet Militair, TBY. Two of the films are: InangInang (2018) which explores the problems of urban spaces through the story of secondhand clothing merchants in a burnt market. Not only in the city, explorations are also done by village farmers who strategized with the rain in the film Sampun Jawah (2018). Pagi Yang Sungsang (2018) served a portrait of their odd working ritual involving the activity of wrestling with trash and waste. Nyala: Nyanyian yang Tak Lampus (2018) presented the story of Tragedy 1965 survivors and the existing memories recorded under the operating order.
1.30 p.m.
"SPEKTRUM" PROGRAM | AUDITORIUM IFI-LIP
The program "Spektrum" of FFD 2018 is a response of the various development presented in the documentary field that develops dynamically. Two films in this program will be screened 1.30 p.m. and 2.40 p.m. at Auditorium IFI-LIP, among them: Braguino (2017) which told the story of Braguines and Kilines, two families living in their formed rules and principles. They declined to talk and isolate themselves from the outside world. In Les Indes Galantes (2017) the director, Clément Cogitore invited the audience to observe his way of creating clash between urban culture and music from Jean-Philippe Rameu, one of France's great composers, at the stage of Opera Bastille.
3.00 p.m.
"LITTLE FRAGMENT OF ASIA" PROGRAM | AUDITORIUM IFI-LIP
What is possible for us to capture various point of views within thousand events in Asia? The program "Little Fragment of Asia" invited us to view the phenomena occurred within Asia's society through the following two films: Danchi Woman (2018), the story of Shizu, an 85 years old woman who had to leave her past relic memories in danchi, an economical residency complex, she had lived in for three decades. Another story in the alleys of Dafen, with a population of 10.000, hundreds of farmers shifted to become a painter and produced thousand replicas of Western painting in the film Dreaming of Van Gogh (2007), they succeeded in yielding wonderful works. These two movies will be screened at Auditorium IFI-LIP at 3 p.m. and 3.28 p.m.
4.30 p.m.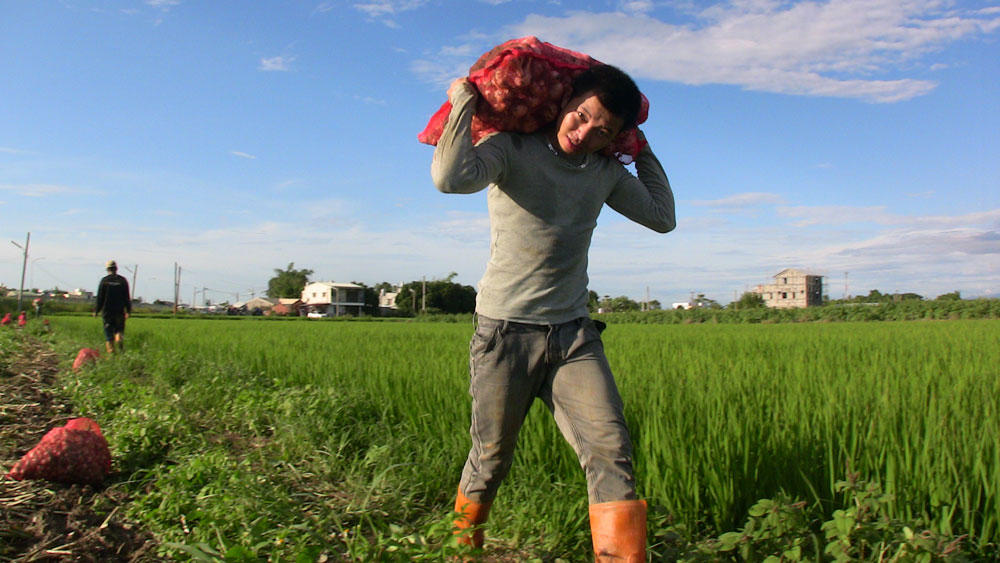 SEE YOU, LOVABLE STRANGER (2016) | SOCIETET MILITAIR, TBY
Working sometimes made someone to go into hiding and escape from reality, at least that are what was described in See You, Lovable Stranger (2016). How stressful it was the life of the migrant workers that must live under agency's deadline that eventually adds new problems: debts.
7.00 p.m.
SWIM TEAM (2016) | SOCIETET MILITAIR, TBY
For the non-VR screening of "The Feelings of Reality", we chose Swim Team (2016), a 90 minutes film that focused on Hammerheads, a swimming club for the autists. The film invited the audience to feel the swimming activity as a way to undergo life in the right path.
L'OPÉRA | AMPHITHETER, TBY
L'Opéra (2017)is a film from the program "Spektrum" that uncover life stories in one of the most prestigious art institutes in the world, through raising the behind the scene story of a Parisienne opera scene.
DISKUSI – PASUKAN ANTIPREI: MENILIK PRAKTIK KERJA-KERJA RENTAN MASA KINI | AUDITORIUM IFI – LIP
The discussion of "Perspektif" program with our interviewee; Hizkia Yosie Polimpung, which invites the audience to re-question the essence of working that couldn't be separated with exploitative practices. Leisure times and the reduce of working hours became something that needs to be fought for throughout the whole whorld. This discussion is accessible for everyone, unrestricted for you who are working. We invite all of you to attend and be restless together.
"DOCSOUND" INSTALLATION: WATERLAND (2018) | EPSON ROOM, TBY
You could enjoy this installation on Thursday, December 6th to Tuesday, December 11th at Epson Room, TBY on 2 p.m. to 5.30 p.m. and 6.30 p.m. to 9 p.m. Waterland (2018) is one of the programs of "DocSound" that presents the position of sound in daily life through movie medium. The selected movies in this program treat the element of sound as the main strength to open new perspective in approaching the relation between movies, sounds, and our daily life.
INTERACTIVE DOCUMENTARY: "FEELINGS OF REALITY" | GALLERY ROOM, TBY
Four documentaries VR based could be enjoyed in this slot on Thursday December 6th until Tuesday December 11th at Gallery Room TBY on 1 p.m. to 4 p.m. and 6.30 p.m. to 8.30 p.m. Gaza's Amputee Football Team, Cuba's Blind Baseball, Living with Disability, and The Curse of Palm Oil are the movies from the program "Feelings of Reality" which will be presented to widen the influence of disability issue movies with a documentary and VR approach.